We will be celebrating Raksha Bandhan on 11th August, 2022. The Subh Muhurat for the festival of Raksha Bandhan will begin at 06:07 AM and it will end at 05:59 PM. This auspicious eve falls every year during the month of Sravana Poornima, which is regarded as a sacred month.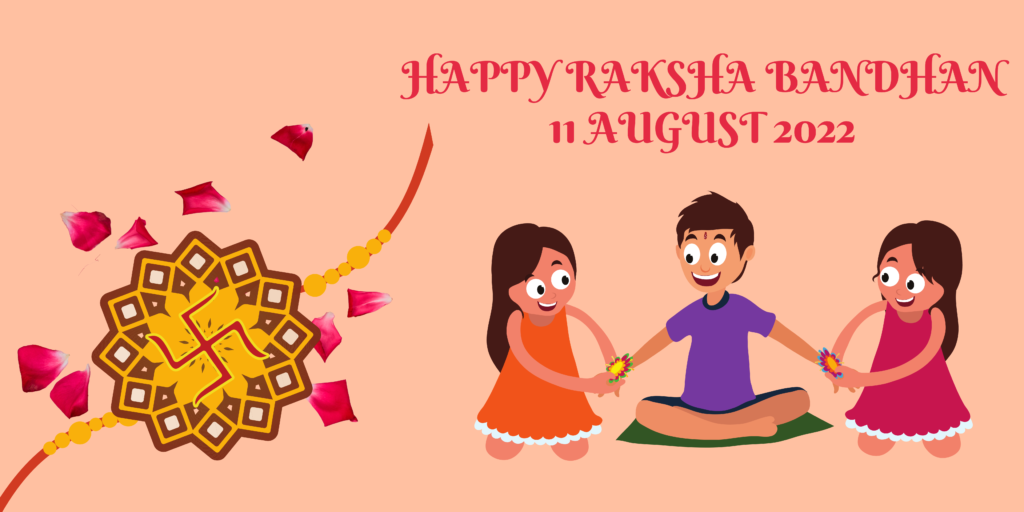 About Raksha Bandhan (Rakhi)
A brother and sister's bond is one of the greatest things that can exist in the world. It is simply unmatched. Sibling relationships are extraordinary and are highly valued all over the world. The relationship is even more important in India, where there is a festival dedicated to sibling love called Rakhi.
Hindus celebrate this festival to symbolize the love between brothers and sisters in India and Nepal. Rakhi is a Hindu festival that is celebrated on the full moon day of the Hindu luni-solar calendar in the month of Shravana, which typically falls in the month of August in the Gregorian calendar.
When is Rakhi?
There will be a celebration of Raksha Bandhan on the 11th of August, 2022. Every year, this eve falls during the auspicious month of Sravana Poornima. We all know that Rakhi Poornima celebrates siblinghood, thus sisters and brothers wait for this special day to arrive. During this beautiful day, everyone gets together to celebrate the love and bond between sisters and brothers, no matter where they are.
Even though this event occurs every year, it is still eagerly anticipated by everyone. As part of this thoughtful and lovely celebration, people send rakhi to India and other places around the globe. According to the Hindu calendar, the month of Sravana is extremely auspicious. In the calendar, this month is more prominent because of the Rakhi celebration.
Sending rakhi to USA is a great way to celebrate this awesome occasion with your adorable siblings and make the most of it.
We will celebrate Rakhi 2022 on 11th August. Since the festival occurs on a full moon day in the holy month of Shravana, it is also known as Rakhi Purnima. With a beautiful handcrafted Rakhi, brothers and sisters celebrate the strong bond that exists between them. As a symbol of their love, affection, care, respect, and adoration for each other, the rakhi thread symbolizes their bonds of love, affection, care, respect, and adoration.
Alaso Read: Shri Krishna Janmashtami 2022: Birthday celebration for Lord Krishna
Rakhi 2022 Shubh Muhurat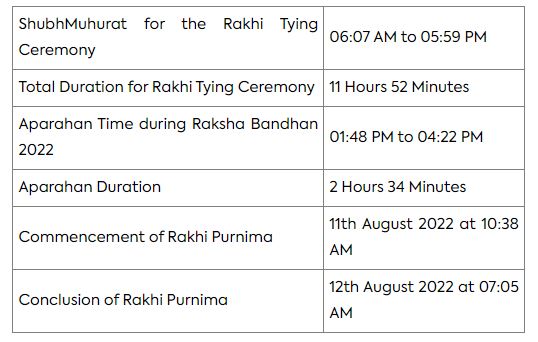 What is the best time to tie Rakhi on Raksha Bandhan?
According to Hindu rituals, the best time to perform Rakhi rituals is during Aparahan, which falls later in the afternoon on the day of Raksha Bandhan. You can also tie a rakhi during Pardosh time if this time is unavailable. Also, this is a good time to perform the Rakhi rituals.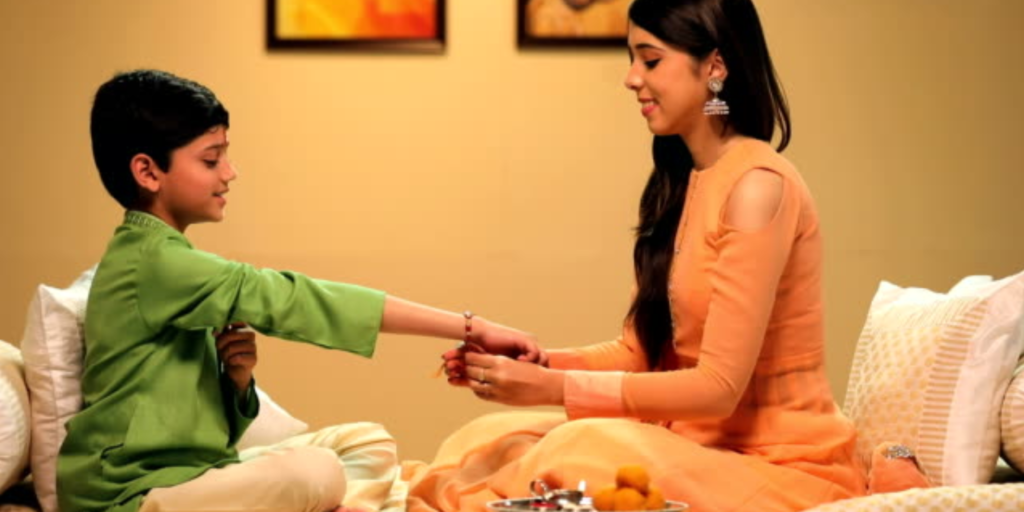 Raksha Bandhan rituals shouldn't be performed at what time?
Rakhi must not be tied during Bhadra to ensure auspicious Rakhis are tied on the wrists of brothers. Any auspicious or holy work should be avoided during this malignant time. Rakhi celebrations should be postponed until Bhadra is over during the first half of Purnima day.
When is Raksha bandhan 2022, 2023, 2024, 2025, 2026?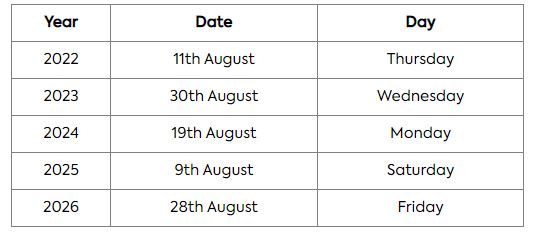 FAQs (Frequently Asked Questions)
When is Rakhi 2022?
The festival of Rakhi will be celebrated on 11th August, 2022.
What is the best time to tie Rakhi on Raksha Bandhan?
The best time to perform Rakhi rituals is during Aparahan
What is the best Raksha Bandhan gift for Sister?
You can offer money, candies, chocolates, clothes to little sister, and also like Little Krishna Murti, a watch, and more.